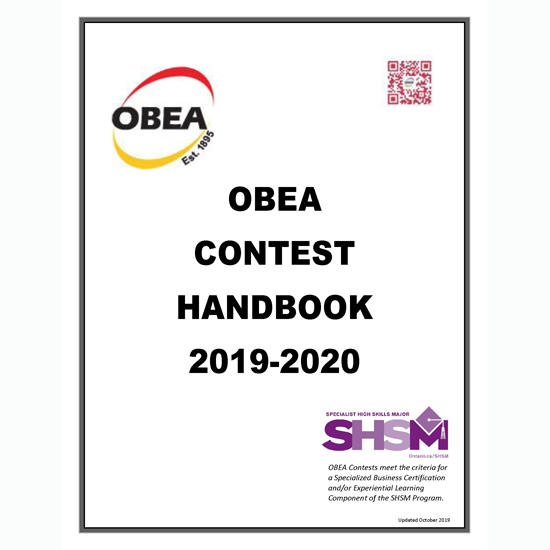 ---
---
A teacher at your school must be a current OBEA member for students to participate.
Print and send in an OBEA Contest Identification Form 2019-2020 (also found on page 3 of the contest handbook) with each entry.
All Contest details, including required forms, dates and contents are available in the Contest Handbook.
If you have any questions about any of the contests contact:
Debralee.Lloyd-Graham@yrdsb.ca
---

OBEA Logos for use with the Poster Contest
OBEA-logo.jpg
OBEA-logo.png
---
For the Accounting Contest ONLY
An OBEA member login is required for teachers to Register students.
An email will be sent to OBEA members when registration for the Accounting Contests is available. Teachers will then be able to register students here (not currently active).
---